09 - 05 - 2020
SHENLING Provides Services for Railway Construction in China
Since the beginning of this year, the central and local governments have frequently mentioned new infrastructure construction, which includes the construction of intercity high-speed railways and intercity rail transportation, etc. The transportation integration is the foundation and forerunner of the coordinated development of urban agglomerations, and the intercity rail transportation serves as an important carrier to enhance the commuting of rail transportation in urban agglomerations. By 2019, China's railway mileage has reached more than 139,000 kilometers, including 35,000 kilometers of high-speed rail, ranking first in the world.
It is estimated that by 2025, the railway network will reach 175,000 kilometers, including 38,000 kilometers of high-speed railway!
Shenling has become a front-runner in production of ventilation and air conditioning equipment for railway transportation in China, as well as in the overall solution for environmental control system. With the rapid development of China's railways in the recent decade, it has made continuous innovation and breakthrough in the recent ten years, making great achievements!
Technical Achievements

Shenling, with industry-leading capability in technological innovation, has obtained more than 360 national technology patents, led and participated in the formulation of over 20 national or industrial standards. In addition, Shenling was honored a "National Technology Innovation Demonstration Enterprise" and a "National Intellectual Property Advantage Enterprise", with multiple research, development and innovation platforms, including a national-recognized enterprise technology center, a national postdoctoral research center, a special air conditioning technology R&D center in Guangdong, a CNAS national-recognized laboratory, etc.
Railway Products
01 Rooftop Air Conditioning Unit
It adopts mechatronics design, with compact unit structure. It is self-equipped with heating and cooling sources and uses air tubes for air supply and transfer. It is installed on roofs or outdoors, with simple installation. It has multiple functions such as refrigeration, heating, dehumidification, purification, fresh air, sterilization, etc. There are two types of the unit, integral and separable. What's more, it can support intelligent remote control for convenient operation and maintenance.

02 Air-cooled Screw-type Heat-pump Water Chiller
It uses screw compressor of high efficiency and heat exchanger to produce cold and hot water in an efficient manner for the central air conditioning system. The unit is easy to be operated, with high energy efficiency, low noise, long service life, and network group control.

03 Evaporative and Condensing Rooftop Unit
It uses high-efficiency evaporative condenser that has multiple advantages such as high heat-transfer efficiency, low condensing temperature, and low running water consumption, etc. The whole machine is able to reach the national level of energy efficiency, with roofing installation, which greatly reduces customers' investment and operation costs.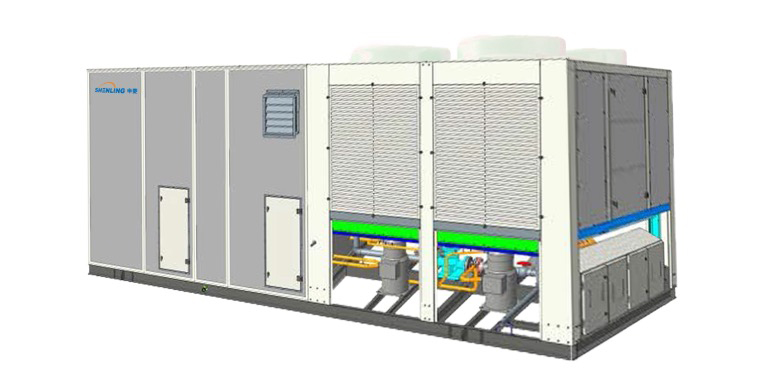 04 Evaporative and Condensing Unit with Cold Water and Heat Pump
With modular design, it is installed in the open air, without main engine room, cooling tower, cooling water pump or tubes. It replaces water cooling with evaporative cooling, which can save 30%-50% of energy compared with the common air-conditioning system. Besides, it has both refrigeration and heating functions.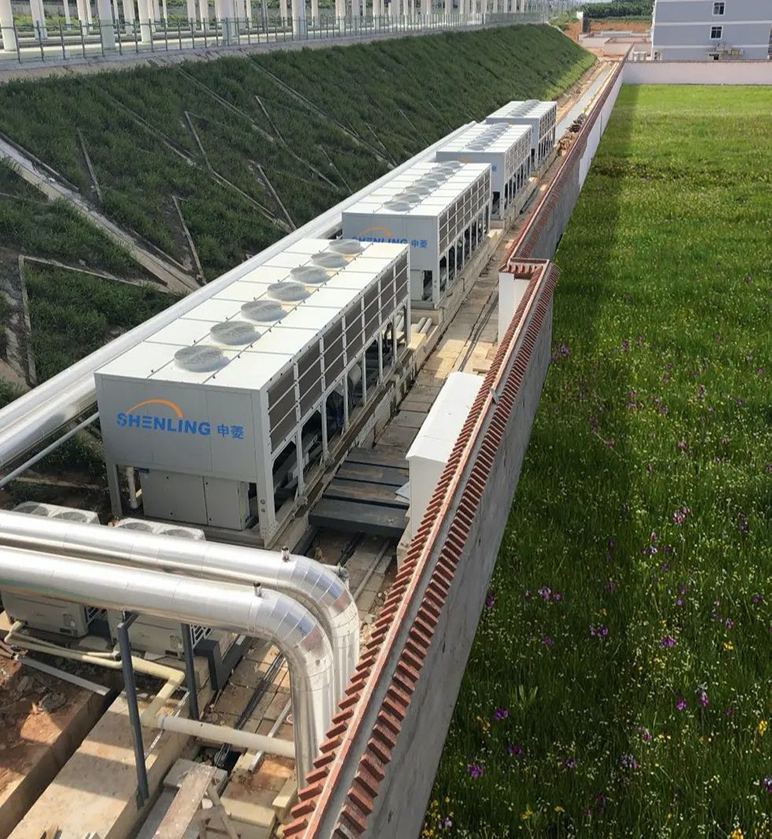 05 Integrated Cooling Water Chiller
It adopts an integrated design and is self-equipped with a cooling system, refrigeration main engine and hydraulic module. It can be installed on building roofs or outdoors. It doesn't require special machine room, which helps save installation space and reduce project costs. To sum up, it has multiple advantages such as energy conservation, high efficiency, less occupation of land, and flexible installation.

06 Air Conditioning Terminal Equipment
The main terminal products supplied by Shenling include modular air conditioning units, cabinet-type air treatment units, fan coil units, jet air conditioning units, etc. It has the box structure of the patented technology, and its functions can be customized as needed. In addition, its parameters can reach the highest level of EN1886. What's more, its original photoelectric circulation disinfection module performs excellently in killing virus.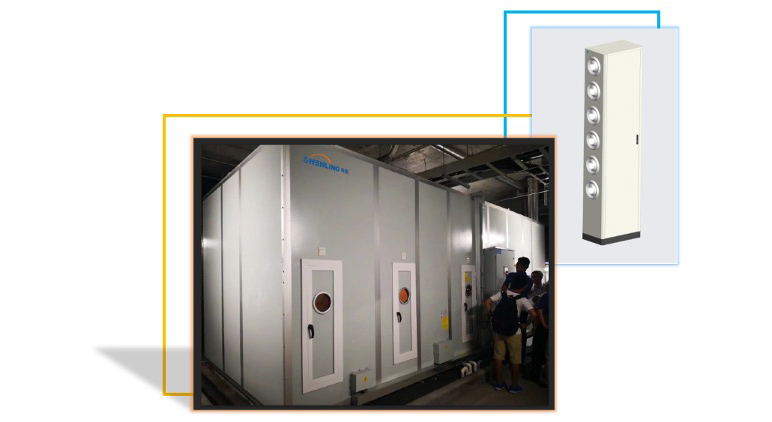 07 Special Air Conditioning Unit for Machine Room   
There are two types of the unit: direct evaporation and frozen water. It has multiple product forms, including rooms, lines, and cabinets, etc. It has multiple characteristics such as high sensible heat ratio, high efficiency ratio, high reliability and high precision, which can fully meet the cooling requirements of machine room.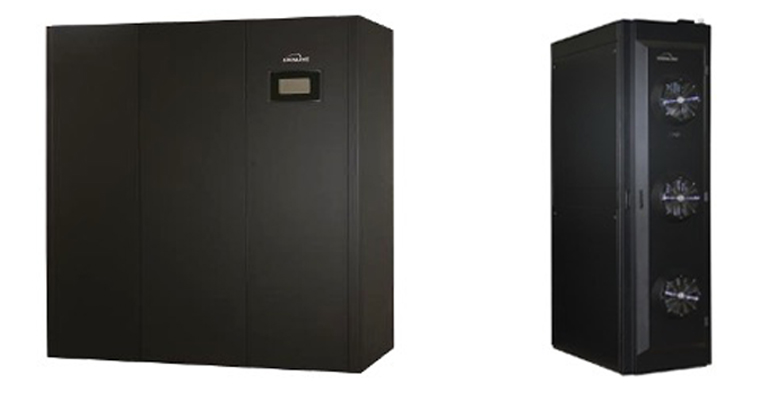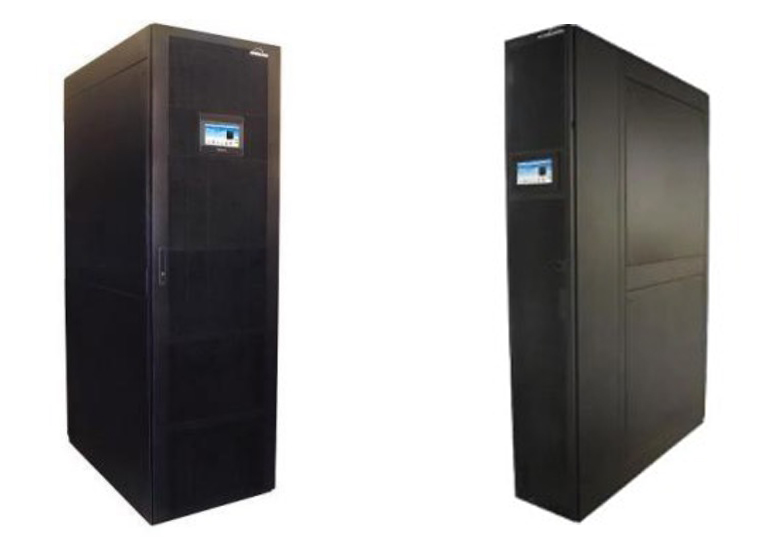 Cases
Shenling provides special air conditioning products for the stations, yards and other buildings of the "eight vertical and eight horizontal High-speed Railway" passenger transport network in China, including trunk railways, intercity railways and municipal railways, etc. Its typical users include the Beijing-Shanghai High-speed Railway, Wuhan-Guangzhou High-speed Railway, Harbin-Dalian High-speed Railway, Guangzhou-Hong Kong High-speed Railway, Shanghai-Kunming High-speed Railway, Shanghai-Wuhan-Chengdu High-speed Railway, Zhengzhou-Xi'an High-speed Railway, Xi'an-Chengdu High-speed Railway, Baoji-Lanzhou High-speed Railway, Shijiazhuang-Wuhan High-speed Railway, Ningbo-Hangzhou High-speed Railway, Hunan-Guizhou High-speed Railway, Chengdu-Chongqing High-speed Railway, Nanjing-Anqing High-speed Railway, Chengdu-Mianyang-Leshan High-speed Railway, Ningbo-Fenghua Intercity Railway, Wuhan-Shiyan High-speed Railway, Nanjing-Xi'an Railway, Lanzhou-Chongqing Railway, Zhengzhou-Chongqing High-speed Railway, Fuzhou-Pingtan Railway, Maoming-Zhanjiang Railway, Chengdu-Kunming Railway, Xi'an-Yinchuan High-speed Railway, Meizhou-Shantou Railway, Quzhou-Ningde Railway, Nanning-Kunming High-speed Railway, Nanning-Guangzhou Railway, Guiyang-Guangzhou High-speed Railway, Xiamen-Shenzhen Railway, Chengdu-Guiyang High-speed Railway, Hangzhou-Huangshan High-speed Railway, Haolebaoji-Ji'an Railway, Wenzhou Municipal Railway, and the Pearl River Delta Intercity Railway, etc.





Shenling will continue to advocate the green, energy-saving and sustainable development of railway transportation, to produce better products and services, making greater contributions to the society.