INTELLIGENT
Use the advanced technology, get twice as effective
Shenling has started its path to digital construction since 2016 and has realized data onboarding in the factory from the design end to the workshop level, meeting the requirements of product customization, high reliability, fast response, high efficiency and low cost.
In the next 3-5 years, Shenling will establish an ETO digital factory to strengthen product collaboration from suppliers to customers, realize the process tracking and management throughout the whole life cycle at the project business activity level and achieve data onboarding in the fields of market, R&D, suppliers, manufacturing, installation, operation and maintenance. Besides, it will build a technical service center for industrial environmental control system by adopting the industrial Internet, big data, cloud application and other technologies to provide users with remote diagnosis and operation & maintenance services, create a new profit model and accelerate its transformation from a product manufacturing enterprise to a service-oriented manufacturing enterprise.
Overall design and optimization of the lean digital workshop
It further builds an intelligent lean factory by using the workshop digital model and introducing lean logistics and lean production management ideas.
Transparency of the manufacturing process
Through an MES and a workshop-level industrial communication network, it fully collects the production site information such as manufacturing process, quality inspection, and equipment status, and further applies the data to the production plan and quality management reports to make the manufacturing process visual and transparent. Currently, it is also deepening the integration of lean logistics and lean management ideas into the MES system to further build an intelligent lean factory.
Efficient integration and collaboration of core business systems
According to its characteristics of customizing based on orders, it integrates and cooperates in businesses by implementing the PLM-ERP-MES and the workshop bottom control network SCADA, which reduces invalid or waste links in the process and achieves unified communication among enterprise business data platforms.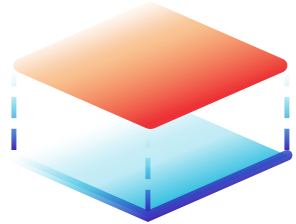 Product design and process integration platform
It achieves the design process integration platforms for professional special environmental control products by realizing product and process 3D modeling, product modular design and parameterized selection, user 3D drawing tools and PLM integration, etc.
Innovative applications of key equipment
By introducing vacuum degreasing, automatic brazing, vacuum helium inspection and other automatic processing and testing equipment, it significantly saves costs for product processing materials, improves product processing efficiency and capacity, and accelerates product delivery.
Private cloud construction
In 2016, it launched a hyper-converged infrastructure (HCI) for the operation of its main businesses, and has cut the resources of 5 physical servers into 60+ virtual servers on the HCI platform to run its business system.
Internet of Things (IoT) technology construction
It has established a centralized intelligent monitoring system, which, based on the industrial control software winCC platform jointly developed by Siemens employing advanced technology in the field of automation and winXP, relies on the powerful graphics system, alarm recording & filing system, report system and other functions to meet the needs of data center equipment to the greatest extent, and manage and optimize the control process more conveniently and clearly.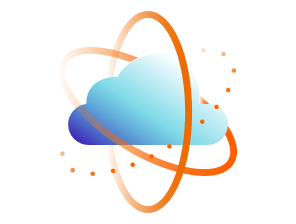 Operation & maintenance cloud platform construction
The existing units are transformed to collect data on the product body, store and run data for collection and analysis. The data shall be so collected that the data can be read from the SD card of the acquisition module; the data can be read by connecting FBoxClient software to the cloud platform through the computer network; the equipment status can be remotely monitored, and historical data can be read and exported in EXCEL file format, etc.